About
Shenzhen Yun Yu Metal Technologies Company Limited is located at Long Hua, the backyard garden of Shenzhen City, and covers the area of 10,000 square meters. The company is one of the pioneer manufacturers in China dealing with metal decoration materials (steel structure, stainless steel, aluminum alloy door and window for curtain wall, aluminum alloy suspended ceiling, aluminum punch plate, acoustic damping aluminum wall panel, aluminum sun shield system, aluminum extrusion fluorocarbon spray painting, metalwork powder spray painting, surface electrostatic baking finish and powder injection for high-class router and cabinet, and any other metal processing and molding as well as metal surface treatment).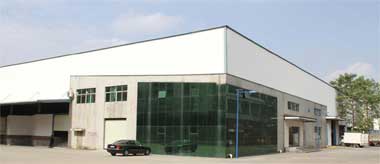 Founded in 1997, the company has ever since supplied decoration material for nearly 100 large-scale projects, and completed lots of processing orders for spray painting of communication cabinet and route both at home and abroad. The products spread all over the world, from the high-class decorative aluminum ceiling used in the aerobridge at the airports worldwide as representative large-scale public facilities, to the aluminum decorative material and communication product used in top-grade office buildings as representative architectures worldwide; from the acoustic damping aluminum panel and column wrapping aluminum panel used by Bank of China in Lhasa, the roof of the world, to the decorative aluminum panel used in Haikou airport, the south frontier of China, to the sun shield system used in many senior high schools in beautiful Singapore; from the column wrapping aluminum panel used in Dalian Exhibition Center, to the seamless aluminum wall panel, a superior handwork for Shenzhen Exhibition Center, and the aluminum decorative panel used for wonderful indoor sculpture in Luohu Business Center – top grade office building; from the aluminum panel used for the external wall of Shizuishan Power Supply Bureau at north each of China, to that of Nansha Passenger Terminal of Guangzhou; from Shanghai Documentation Center designed by German architect with modern and classic style, to the aluminum penal project and fire-proof project for phase II of Hongkong Airport as well as the perfect completion of classical column for Hongkong Disneyland, a representation of elaborate works of human art, all of which have demonstrated superhuman wisdom and Yun Yu people as well as advanced process technology of YunYu Company.
The company has introduced advanced fluorocarbon and powder electrostatic production line and inspection equipment from Germany, UK and USA, to ensure the surface quality, color and luster and weather resistance of metal processed products, and also to ensure that various colors can be prepared and sprayed to meet the requirement of the designers and for the products.
Focusing on the quality when selecting and purchasing production equipment and raw material, Yun Yu Company relies on perfect quality and technology management system as well as advanced metal pretreatment technique and equipment to offer customers a wide range of surface treatment products with quality guarantee of minimum 10 years to maximum 27 years.
With the continuous efforts made by over 200 Yun Yu employees, the company has developed to be a famous manufacturer in the industry, and a modern processing enterprise with annual sales exceeded 100 million Yuan and annual production capability up to 1 million square meters.